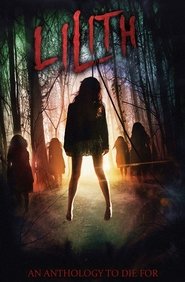 Lilith
A horror anthology follows the Demon Lilith who punishes men for their indiscretions against women.
Duration: 90 min
Release: 2018
The Ugly
The Ugly
A female psychologist wants to understand the minds of a confessed serial killer who spent the last five years in a mental hospital because of his state.
Freeway Killer
Scream Blacula Scream
Scream Blacula Scream
After a dying Voodoo queen chooses an adopted apprentice as her successor, her true heir is outraged. Seeking revenge, he buys the bones of Blacula the vampire off of a…
Ragdoll
Devil's Deal
Possession
Possession
A young woman left her family for an unspecified reason. The husband determines to find out the truth and starts following his wife. At first, he suspects that a man…
The Task
The Task
Something diabolical is taking place on the set of "The Task" a new reality show in which players complete terrifying missions within the confines of an abandoned prison hoping to…
2010: Moby Dick
2010: Moby Dick
That infamous whale is bigger, badder and a whole lot stronger in this sci-fi reimagining of Herman Melville's classic tale of the battle between man, sea and sea creature starring…
Dead of Night
Dead of Night
A young soldier who was thought to be killed in the line of duty in Vietnam returns home shortly thereafter, much to the confusion of his family. Upon his return,…
The Resurrected
The Resurrected
Charles Dexter Ward's wife enlists the help of a private detective to find out what her husband is up to in a remote cabin owned by his family for centuries….
Frogs
Frogs
Jason Crockett is an aging, grumpy, physically disabled millionaire who invites his family to his island estate for his birthday celebration. Pickett Smith is a free-lance photographer who is doing…
The Black Panther