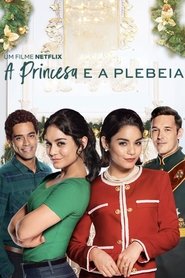 The Princess Switch
When a down-to-earth Chicago baker and a soon-to-be princess discover they look like twins, they hatch a Christmastime plan to trade places.
Duration: 101 min
Release: 2018
Tommy Boy
Tommy Boy
Party animal Tommy Callahan is a few cans short of a six-pack. But when the family business starts tanking, it's up to Tommy and number-cruncher Richard Hayden to save the…
Josephine, Pregnant & Fabulous
Josephine, Pregnant & Fabulous
At last, Josephine has found her perfect non-smoker-cat-loving-amazing-cook-perfect-man-soulmate. They've been in love for two years and everything is peachy. Until she realizes she's… pregnant. Time for Josephine to transform her…
One Christmas Eve
Scream Week
Scream Week
Six friends go to party for a week during the "Sneekweek". But they are haunted by a secret from their past.
Silent Movie
Silent Movie
Aspiring filmmakers Mel Funn, Marty Eggs and Dom Bell go to a financially troubled studio with an idea for a silent movie. In an effort to make the movie more…
Matt Besser: Besser Breaks The Record
Matt Besser: Besser Breaks The Record
Matt Besser is here to air some grievances and break some comedy records, just don't bring up weed and he'll stay on track.
Andrew Santino: Home Field Advantage
Andrew Santino: Home Field Advantage
Half Mick, half WOP, hard-headed comedian Andrew Santino returns to his Chicago hometown for a stand-up special with the authentic taste of a city made of Italian beef, Old Style…
Guest iin London
Guest iin London
A young couple in London struggle to live with their estranged aunt and uncle, who overstay their welcome.
Zombie Strippers!
Zombie Strippers!
In the not too distant future a secret government re-animation chemo-virus gets released into conservative Sartre, Nebraska and lands in an underground strip club. As the virus begins to spread,…
Night Bus
White Wedding
White Wedding
The loyal, committed and very decent Elvis (Kenneth Nkosi) leaves Johannesburg en route to pick up his best friend and best man Tumi (Rapulana Seiphemo) in Durban. The two will…
The Foursome
The Foursome
Four old friends reconnect at their 20-year college reunion.